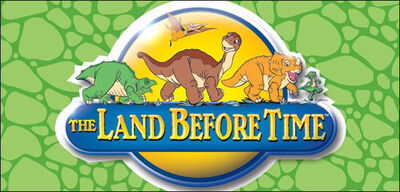 Welcome to Land Before Time Wiki! A wiki database dedicated to the popular and longest-running dinosaur children's cartoon series, The Land Before Time that ANYONE can edit.
Our wiki was founded in 2006. With 1,528 articles, 14,091 files, and 173,086 total edits, Land Before Time Wiki is the best dedicated source to The Land Before Time films, TV series, characters, songs, species, and more. We are looking for new and experienced FANDOM editors alike, and we would like to see you contribute!
Help us expand our 1,528 articles today!
All Pages · Rules & Guidelines · Wanted Pages · Featured Articles · Featured Images · OC · Fanfiction · Fanon Wiki
Want to help the Wiki?
Screech and Thud (Velociraptor) are the secondary antagonists of The Land Before Time tv series and the subordinates of Red Claw
Screech is blue with yellow eyes and Thud is green with orange eyes, they both also have stripes
They appear in 6 of the tv series episodes, first appearing in "The Cave of Many Voices" and last appearing in "Return to Hanging Rock"
---
---
Description: The green sharptooth, from The Land Before Time XIII: The Wisdom of Friends.
---
Recently featured: Tippy falling into a lake, Crownhead chasing Cera, Red Claw and Treesweet, Evil Ducky, Mountain Sharptooth's defeat, Grandpa and Grandma Longneck from the fourteenth film, Happy Ducky.
---
Latest TLBT movie...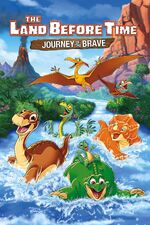 The Land Before Time XIV: Journey of the Brave
The gang sets out on a quest to rescue Littlefoot's father, traveling across strange landscapes and making new friends in the Mysterious Beyond.
External links
Community content is available under
CC-BY-SA
unless otherwise noted.